Friday, April 29
Lube 101
If you make a surprise visit to our home, chances are high that you'd find a bottle of lubricant laying around somewhere. The battery-toys, they get cleaned up and put away, but the lubricant... it's where ever it was placed in a moment of passions.

Here's what I have to say about lube. Ahhhhhhhhh. It makes everything better. I think I tend not to self-lubricate too much, so using man-made lube takes the pressure off. ("What if he can't get it in? What if it hurts?)


In the beginning we used Waterbased lube, specifically AstroGlide. We tried a couple others, it was just not the same. They get gummy (and taste funny) and one of them even made me numb, which can take the fun out of a romp in the hay. AstroGlide, for the waterbased lubes is, for us, the best. Why waterbased? you ask. You can use them with condoms and silicon vibrators. The alternative, silicon-based, wreck your jelly toys. Oil based (of which I've never used any) apparently ruin condoms.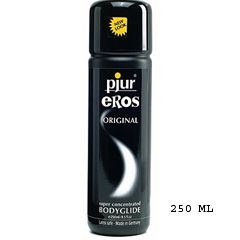 But then, we branched out and tried silicon-based lubes. Now, those are lovely! They don't get gummy, they stay slick in the shower (but watch out in the tub the next day!) and the ones we've used, don't have a taste. We've been finding though, if our session gets too long, there get to be these little grains of stuff, sandy bits, that develop. I usually don't notice until I'm cleaning up after, but once when I was really sensitive, it made things quite painful.

Not claiming that I know all there is to know about lube, Housewyfe. But here's a start! I was lucky to have my husband to lead me through the maze. (He just informed me that silicon based is latex (condom) friendly, which I certainly didn't know) ps - Have fun with your Caveman as you learn about some fun, new toys!
posted by claire ~ 9:42 a.m. |